Staff Section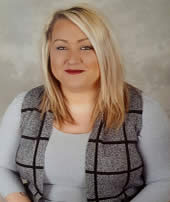 Keren - Manager
Keren holds overall responsibility for the setting and is responsible for staff training and development of the setting. Keren ensures the preschool is up to date with childcare initiatives and working best practices, which are then incorporated into our setting to always maintain and uphold high standards. She holds a Foundation Degree in Early Childhood Development and is passionate, dedicated and committed to providing high quality childcare and early education. Keren is the setting's Designated Safeguarding Officer.
"I love my job! I am passionate about our environment we have for our children, and I am forever finding new ways to create an inclusive and well-resourced environment where children are given opportunities and are facilitated by my staff to learn new skills."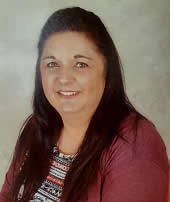 Sue – Deputy Manager
Sue is trained at level 3 in childhood education and care and has worked at Alpha Preschool since it opened in 2010 and is Deputy Manager for our pre-school. Sue works tirelessly to ensure fun and engaging activities are always available for the children in our care. Sue is also Deputy Safeguarding Officer.
"I enjoy working with children because I love seeing how they and change from the first few weeks from the settling in process to confident and independent children when they leave us. I love seeing how children learn and develop at their own pace and watching their confidence grow as they learn new skills. It is a wonderful feeling to know that you are a big part of their early learning journey."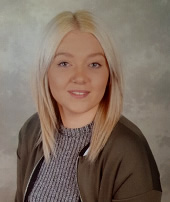 Paige - SENCO
Paige is committed to ensuring our children are cared for to the highest standard and are stimulated to explore and learn new skills. Calm and consistent, Paige holds of a Level 3 in Early Childhood Studies. Working as our Special Educational Needs and Disabilities Coordinator, she also ensures children who require additional support are monitored and appropriate action taken when children are not meeting expected outcomes.
"Every day is different; the children like to keep me on my toes and seeing the children develop their own character is very rewarding. I also enjoy talking to families and forming bonds."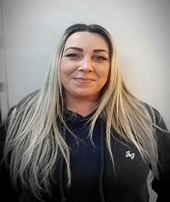 Lisa – Assistant
Lisa is our newest staff member and is a lively, fun, and engaging member of our team. A mum herself, Lisa is caring and kind and ensures the children in our care have a fun learning experience. Lisa has a level 3 in childcare and education.
"I like working with children because I enjoy helping them build their confidence, and helping them learn and develop, I also enjoy preparing them for school life. I love chatting and getting to know parents too."